We think business should be done in whatever way is most convenient for our customers. So we're available to do business with you via e-mail, fax, web, chat, phone, mail, and, of course in-person.
We will help you get the right coverage at the right price by representing a full line of quality and competitive insurance carriers to meet your specific needs. Not being limited to one company, we can work for you to find the best insurance match.
To help serve you better, we employ a state of the art automation system allowing us to provide computer rating services, on-line processing with our carriers, and e-mail capabilities. This ensures that our communication is quick and efficient, and you are presented with as many options as possible.
---
Award Winning Customer Service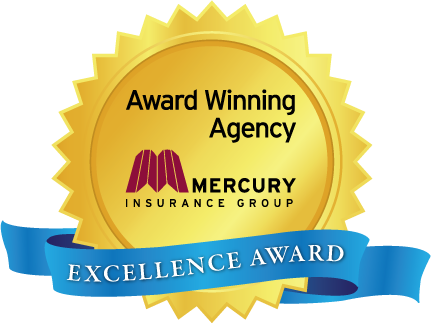 Insurance Center Associates is one of two agencies who were awarded the Gold Level Customer Champion award by Mercury Insurance Company, for achieving and providing the highest level of customer service excellence. Become a customer and find out why! Mercury Insurance Group presented this award to Insurance Center Associates for excellence in customer service.
---
Our Locations – Growing Beyond California
Insurance Center Associates has convenient office locations in San Pedro and Torrance, California, serving the South Bay area of Los Angeles. But that's not the limit of our service area. We are also equipped to handle your insurance needs in Arizona, Colorado, Florida, Georgia, Idaho, Indiana, Maryland, Montana, Nevada, Oklahoma, Oregon, Pennsylvania, Texas, Utah, and Washington, and we're growing more and more each year.
---
Voted Best Agency to Work For, 2011
We at Insurance Center Associates are excited to announce we were voted Best Agency to Work For, and we were featured in an Insurance Journal article.
We're very proud of this distinction, and we look forward to continuing to be the best agency to work for.
What does this mean for our customers? It means we remain committed to providing the best insurance service you can find, in California and beyond.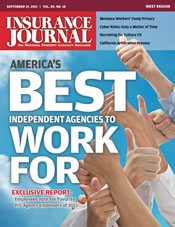 ---
Our People
Unlike many insurance agencies, all of our representatives are non-commissioned, licensed professionals. Because of our integrity and values, our turnover is far below the industry norm. As a result, our staff gets to know you and is genuinely interested in providing friendly, helpful service to you and your family.
At Insurance Center Associates, we're a team. Each employee works not only as a well-trained individual but with others to share their expertise and support. We believe each employee is a vital part of the outstanding referral and return rate of our satisfied clients.
Cheap insurance is not cheap if it has gaps or does not cover you properly. That's where our people come in. They have the knowledge and skills to fine tune your policy to get both great coverage and a great price.
---
Giving Back
We believe in giving back to those in need and to our community. We are active in not only local civic and community organizations, but also local and national professional organizations including:
Independent Insurance Agents of America
Insurance Agents and Brokers of the West
Professional Insurance Agents
National Association of Insurance Women
We believe that having a strong commitment to our community, education, and profession benefits our clients as well ourselves.
We believe that to grow, you have to give. That is reflected in what we do in our local community, our agent and professional associations, and personal lives.
We have proudly been involved in projects for:
Adopting needy families via the Salvation Army for Christmas
Participating in neighborhood cleanups
Multiple disaster relief efforts
Many community projects and organizations
ICA staff members have even received awards for their efforts.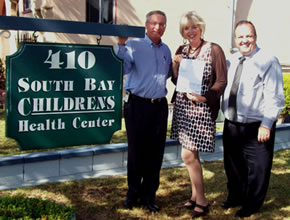 ICA present a grant of $1,000 to South Bay Children's Health Center, which provides free & low-cost dental treatment to low-income children.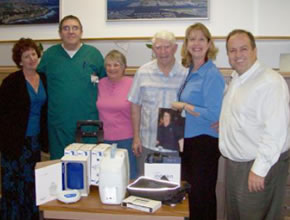 ICA donates a portable oxygen generator to Little Company of Mary Hospital Better Breathers Organization to establish a loaner program for those traveling and in need. In memory of Sharon Weslow.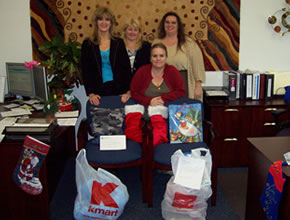 ICA adopts a family in need every Christmas through the Salvation Army's Adopt a Family program.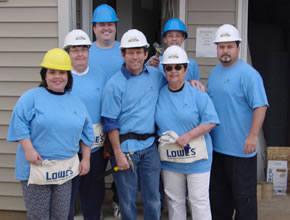 ICA staff helping build a house with Habitat for Humanity.
---
Our Values
50% of our new business comes from satisfied customer referrals. That says a lot!
Whether you're a business owner, a family, or an individual, it is our desire to provide the best products and services available, customized to your specific needs. We strive for prompt and courteous responses in the processing of requests and transactions, solid relationships with our insurance markets, and excellent relationships with our customers.
We are a member of TRUSTED CHOICE, and are dedicated to the professional growth and development of each of our employees.
We want you to be a lifetime customer – contact us today!
---
Our History
While incorporated in 1960 as Insurance Center Associates, we have been serving customers throughout California and the South Bay area since 1933. Our roots go back to San Gabriel and San Pedro. In 2002 the much respected Shirley Cimino-Shilling and C&S Insurance Services organizations joined our team.
Over the years, we have grown into a widely respected agency known for customer service, growth, integrity, and automation. As such we are proud to serve on agent "advisory boards" for four separate carriers, and we have been featured in several industry publications. We have received several awards for our volunteer commitment and efforts.
Our agency continues to grow through the efforts of our clients and our staff, as well as through mergers and acquisitions as evident by the decisions of seven well respected agents/agencies who have joined us in the past twenty-three years.