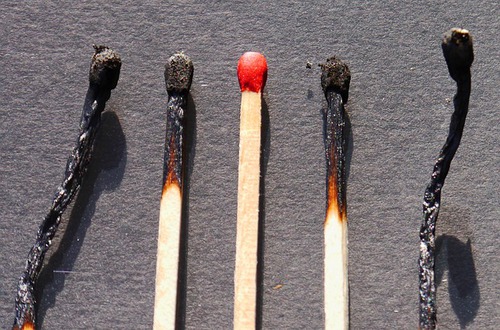 Did you know that nearly 370,000 home fires occur every year in the United States? Unfortunately, California, along with Texas and Pennsylvania, leads the nation in fire-related deaths.
Before
By following these 3 fire-prevention steps, you can properly prepare your home to avoid becoming another statistic.
Install a smoke alarm in every level of your home, including bedrooms, hallways, kitchens, etc.

Make sure your alarms work by testing them every two months. If an alarm is dead, replace the batteries

immediately.

Discuss an escape plan with members of your home. Devise two ways out of every room and practice the escape routes twice a year with every member of the home.
After
If your home does fall victim to a fire, the last thing you'll want to do is deal with the hassle and stress that comes along with repairing and rebuilding your house. These 5 tips will help you handle a house fire in the best way possible.
Secure Your Property
After the fire is completely extinguished and there is no longer a danger factor, your duty is to "mitigate damages" by minimizing harm to your property. This might include boarding up windows and doors to prevent vandalism, covering a leaky roof with a tarp, turning off water to prevent leaks, etc.
2. Get an Advance
Many homeowners policies will give you an advancement on your eventual claim for necessities like clothing, toiletries, and other basic items. A company representative will provide you with a check, but it's vital that you keep receipts for every item you buy.
3. File Your Claim, Quick
Don't wait for months before filing a claim. As soon as you can, report your loss to your insurance company by calling an agent or sending an email. You'll then need to submit a "proof of loss" claim, which includes an itemized list of your losses and the value they held.
4. Insure Prompt Action from Insurance
In California, insurance companies must acknowledge your claim within 30 days of receiving it. This is called a "notice of intentions" and ensures that, as long as there are no disputes, you'll also receive payment within the 30 days. If your insurance company neglects these proceedings, write another letter to the company explaining your situation and consider notifying your state's Department of Insurance of the conflict.
5. Track Your Spending
If you're unable to live in your home, your insurance company will reimburse you for living expenses – this is included in your "loss of use" clause. This includes the cost of your temporary residence as well as any additional living expenses you acquire.