There is nothing you can do to prevent an earthquake, but there are many things you can do to stay safe in the event of an earthquake in your area. Here's what you need to know:
Before An Earthquake
If you live in an area that is prone to earthquakes, you should be prepared even if you don't know when an earthquake may strike.
· Keep about three days of food and water on hand for emergencies. You'll need about one gallon of water per day, for each member of your family.
· Prepare an emergency kit for your home and your car. It should include a first aid kit, flashlights, batteries, blankets, clothes, cash, emergency medication, and a portable radio.
· Make a plan with your family. Decide on a meeting spot in case you get separated or can't reach each other over the phone.
· Secure heavy bookshelves, appliances, water heaters, and more to reduce damage during an earthquake.
· Invest in an insurance policy that covers earthquakes.
During An Earthquake
Do you know what to do during an earthquake? Does your family know?
· If you are outside: Move to an open area. Stay away from buildings, utility poles, and street lights. Once you get to the area, lie down, cover your head, and stay still. If you are in a large city where there is no way to get to an open area, duck inside a building.
· If you are inside: Do not stand in a doorway—you won't be protected from debris or flying objects. Stay away from windows, outside doors, exterior walls, and any items that could easily fall on you. Drop to your hands and knees—then, if possible, move to a corner of an interior wall or underneath sturdy furniture. Hold on to something if you can. Stay still until the shaking stops. Protect your head and neck with your arms, a pillow, a book, or anything else available.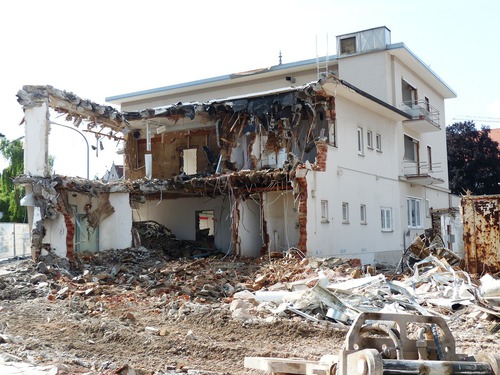 · If you are in a vehicle: Stop the vehicle and stay inside until the earthquake stops. Avoid stopping underneath bridges or near utility poles, wires, or large trees.
After An Earthquake
Stay safe after an earthquake.
· If you are trapped, stay put and use a cell phone to contact help. If you don't have a phone, tap a pipe or other nearby object to alert rescuers.
· Once you are safe, monitor the radio for announcements and important emergency alerts.
· Check for fire hazards. Shut off gas or unplug your power if you think they pose a risk.
· Be prepared to drop and seek cover if there are aftershocks.
For more advice about staying safe during earthquakes, visit Ready.gov.
It is wise to contact your insurance agent before an earthquake to make sure you and your home are protected. Your insurance agent can also help you recover after an earthquake. Visit Insurance Center Associates to learn more.