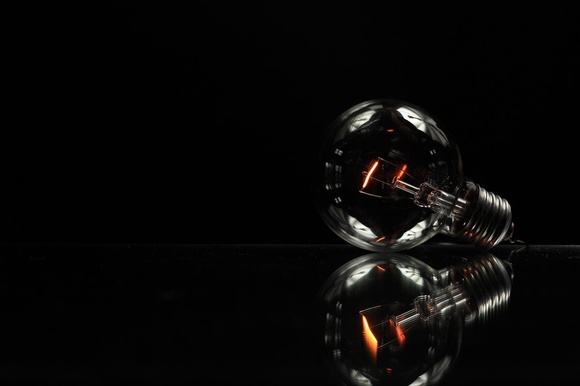 We've all heard ways to save on electricity: always unplug your small appliances when they're not in use, open windows whenever possible rather than run the AC, switch to more efficient fluorescent light bulbs, etc. But is the cost of your monthly California electrical bill still through the roof?
Here are some more ways to save electricity and money every month without sacrificing comfort or convenience.
Assess Your Windows
Make an assessment of your windows and then do one of the following to increase your home's energy efficiency.
Change the Way You Cook
Don't heat up your entire home by turning on your oven. Instead, use your microwave, crockpot, toaster, toaster oven, or outside on your grill. Better yet, eat a meal that doesn't require any cooking.
Smarten Up Your Electronics
These days, there's more you can do to save electricity than simply unplugging your phone charger.
You can set your computer's preferences to automatically shutdown and boot back up at specific times of the day.
Belkin offers a line of smart chargers, surge protectors, power switches, timers, and energy use monitors that conserve energy while powering your electronics.
If you're in need of a thermostat upgrade, consider buying one of these smart thermostats. You'll love all the customizations they offer, including being able to sense when you leave and return home, adjusting the temperature accordingly.
Sign Up For Discounted Rates
There are a variety of discounted rate plans available to California residents that should be considered.
These plans include a base charge and then different rates depending on when and how much energy you use.
Earn electric bill credits by opting in to receive alerts so you can reduce your usage.
Earn electric bill credits by voluntarily allowing your A/C unit to be shut down during high
demand periods or emergencies.
If someone who lives in your household is a paraplegic, hemiplegic, quadriplegic,
Multiple sclerosis or scleroderma patient, has a life-threatening illness or compromised
immune system, or requires the use of a medical life-support device, you may be eligible
To receive additional baseline allocation.
This plan gives you option of purchasing your energy from renewable sources, such as solar.
If you produce your own energy, you may qualify for a credit on your energy bill.
Be sure to check out these other Rebates & Incentives and read about the Energy Upgrade California Home Upgrade program.
Apply for Monthly Energy Bill Assistance
Qualified residents of California may receive free energy-efficient home improvements and can apply to be enrolled in one of two energy bill discount programs.
You'll receive a 20% discount on your monthly bill.
You'll receive a 2 cents per kilowatt hour discount.
Qualification for these programs are based on household size, total current household income, or by participation in certain public assistance programs.
When you employ these easy tactics, you'll substantially save on your electric bill. For more ways to save money on your home, visit Insurance Center Associates in San Pedro and Torrance California.