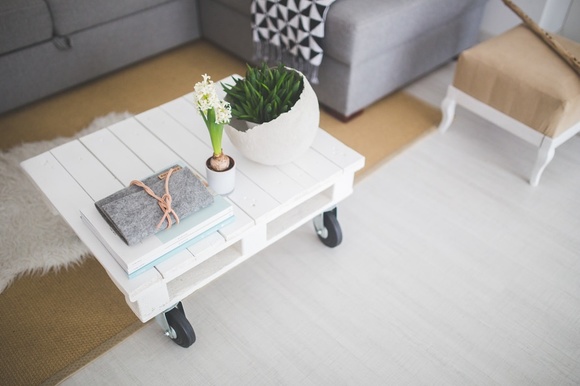 Whether you have recently purchased a home or are planning to sell your current home in the future, there are various things you can do to increase the value of your home. Thankfully, increasing your home's worth doesn't mean you need to do a complete construction overhaul in every room of your house. The following four tips will add to the overall value of your home, enabling you to make the most of your investment.
Kick Up The Kitchen
As the heart of your home, the kitchen is one of the most essential places you should put money and effort into improving. Keep in mind that when it comes time to sell your home, many buyers are looking for a nice kitchen with modern appliances. And fortunately for your bank account, sprucing up your kitchen doesn't have to cost you a fortune.
By spending anywhere from $300 to $5,000, you can have a potential return of three to seven percent. At the very least, make sure you fix leaky faucets, loose fixtures, and burn marks on the countertop. By spending more, you can go "green" on top-performing appliances and stainless steel finishes. You can also invest in new, durable countertops and quality flooring.
Give The Bath Your Best
Similar to the kitchen, bathrooms can greatly add to the value of your home. You can make simple improvements like recaulking the tub or re-grouting the tile on the floors and shower. For less than $1,000 you can also add a new floor, a vanity countertop, or new toilets.
Even the smallest new fixtures can make your bathroom look brighter and more appealing - a home improvement feature that more than 42% of real estate professionals find important when buying a home. Furthermore, freshening up your bath has a potential return of two to three percent when selling your home.
Paint With A Purpose
A little bit of paint can go a long way when improving the value of your home. You can either do a DIY paint job for around $100 or hire professionals for the job for around $1,000. Regardless of how you decide to paint your home, you should pay attention to important rooms like kitchens, bathrooms, and other rooms with high traffic. When selling your home, you should consider painting brightly colored rooms in white and off-white hues to highlight the attributes of your home.
Make Your Exterior Look Excellent
The curb appeal of your home is incredibly important, especially when enhancing the overall value. Before going all-out, start with the basics like mowing your lawn, trimming overgrown shrubs, and applying fresh mulch to your garden beds. By spending a little more money, you can also replace cracked siding boards, repair brick walls, and repaint faded siding.
You should also keep in mind the quality of your roof. Though it can run you thousands of dollars in labor and equipment costs, a new roof can increase the value of your home by up to five percent.
Home Insurance in Torrance, CA
Make the most of your home by increasing the value of your investment with these four essential home-makeover tips. Whether you are selling your current home, buying your first home, or even buying your second home, Insurance Center Associates is here to help ensure you get the most out of your investment. Call today for more info.