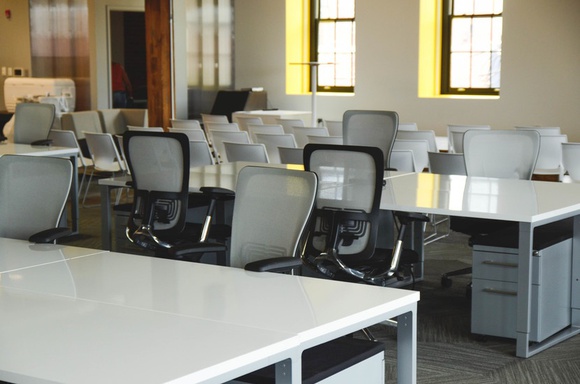 Owning or managing a business comes with a lot of responsibilities; you have to make sure sales run smoothly, your employees are happy, products or services are up to par, and much more. One of the most important aspects of running a company, however, is ensuring you have proper commercial insurance coverage.
What is Commercial Insurance?
Commercial insurance is coverage for businesses that provides protection against potential losses such as theft, liability, property damage, and workers compensation. Depending on what type of business you run, additional specialized coverage may be necessary.
How Does Commercial Insurance Work?
Typically, commercial general liability insurance policies offer coverage for claims including bodily injury, property damage, personal injury, or damage from slander or false advertising. General liability insurance can also provide compensation for loss of profit due to an injury or property damages.
Other forms of commercial insurance include personal and advertising injury coverage, which typically has a limit or may even be excluded for businesses operating in the field of environmental consulting, engineering, legal professions, dental professions and more. Thankfully, however, there are additional coverage policies like a professional liability policy, which can be purchased in combination with a general policy to provide precautionary coverage for many types of claims.
What Are The Different Types of Commercial Insurance?
Here are five common types of policies within commercial insurance coverage which you may consider for your business:
Property Insurance:
Property insurance provides financial coverage if your building and office supplies are damaged. For businesses with added risk, additional property insurance coverage plans can be purchased, including:
Boiler and Machinery Insurance
Debris Removal Insurance
Builder's Risk Insurance
Glass Insurance
Inland Marine Insurance
Business Interruption Insurance
Ordinance of Law Insurance
Tenant's Insurance
Crime Insurance
Fidelity Bonds
Liability Insurance
Liability Insurance is essential when covering injuries to third parties in which you or your business is responsible. This policy can help cover the cost of defending and resolving lawsuits made against you. It also provides coverage for common risks like customer injuries on your premises. Additional specialized varieties of liability insurance are:
Errors and Omissions Insurance
Malpractice Insurance
Automobile Insurance
Directors and Officers Liability Insurance
Workers Compensation Insurance
Taking care of your employees is key. Workers compensation insurance covers employees who suffer from on-the-job-injuries. This type of insurance is typically required by law, but coverage requirements may vary from state to state. In many cases, workers' comp can also provide a layer of protection for your business in the instance that an employee sues your company after being injured on-the-job.
Getting Proper Commercial Insurance
Insurance Center Associates provides the best commercial insurance coverage in the San Pedro area. With great rates, great coverage, great carriers and great service, Insurance Center Associates offers clients reliable, full coverage insurance services for your business so you can get back to the important aspects of running your company. Call or visit today and get the coverage you need for your business.