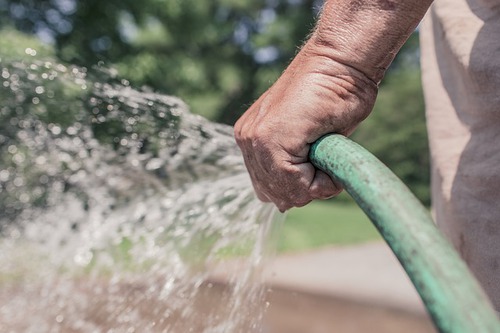 Conserving water is part of being a responsible citizen, but it is especially important during a drought. Whether you're motivated by increased water costs or a desire to protect the environment, the following tips will help reduce your water use.
Conserving Water Outdoors
Choose grass, shrubs, and flowers that are native to the San Pedro, CA area. Plants that are native to your local area will thrive better on less water than plants that have been imported from other regions.
Spread mulch around trees and other plants to lock in moisture.
Only water the lawn when it is absolutely necessary and don't waste extra water in the process. Aim sprinklers properly so no water is wasted on the pavement and water during the cool parts of the day so the water can be absorbed. Keeping your lawn a little longer will also help it retain moisture.
Clean driveways, sidewalks and other paved areas with a broom instead of a hose.
Use a bucket of water and a sponge if you're washing your car.
Conserving Water Indoors
Check your plumbing and repair any dripping faucets or leaky pipes. Even a tiny leak can waste gallons of water and hundreds of dollars.
Install toilets and shower heads that use less water.
Shorten your shower—even a minute less will save gallons of water. If you need extra motivation to keep your shower short, use cold water.
Instead of leaving the water running while you shave, fill up the sink or a small dish of water and use it to rinse your razor.
Only run the dishwasher and clothes washer when they are full.
Conserving water doesn't have to be difficult, but it can have a huge impact on the environment and on your wallet. Use the tips above to save water during a drought.