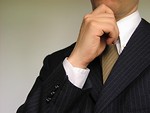 Group Health Insurance is a great way to provide benefits and care for not only yourself as a business owner but also for your employees.
Here at Insurance Center Associates, we know insurance can be a confusing concept, but we're here to explain the ins and outs of group health insurance and demonstrate how you can benefit from it.
What Is Group Health Insurance?
Group insurance simply refers to an insurance policy issued to a group rather than an individual. This type of policy will typically cover all eligible employees and sometimes their dependents.
Groups who have these types of policies are typically small businesses, though other grouping types can qualify for coverage.
What Are The Benefits Of Group Coverage?
Group health insurance plans are one of the major benefits offered by most employers. The Health Coverage Guide summarizes a few benefits of having group health insurance:
1. Tax Benefits
If you pay for at least half of your employees' healthcare premiums and have fewer than 25 full-time-equivalent employees who earn an average of $50,000 or less per year, than you may qualify for a tax break up to 50%.
2. Better Employee Recruitment and Retention
Having group medical coverage may lower your hiring costs, and enhance your office atmosphere in the long run.
3. Access to Care
Your employees, when insured, have the ability to obtain medical care, which may prevent more serious issues or problems arising in the future. Thus it can reduce the risk of poor health among your employees.
Is Your Business Eligible For Group Insurance?
Under federal law, if you choose to purchase it, small employers are guaranteed group coverage regardless of the employees' health status.
A small employer is defined as having between two and fifty full-time employees. You, as the owner, are considered an employee.
What Will Your Employees Have to Pay?
You may decide that your company will pay the full premium for your employees or you may have your employees pay a portion of that premium.
If you are considering having your employees pay a portion of the premiums, be aware of the Affordable Care Act, which offers small businesses tax credits to offset the cost of insurance.
Where To Get Started
Now that we've covered some of the basics, go ahead and give our team a call today. Our trained associates are dedicated to providing the best information and budget-friendly quotes for you and your company.