How to Prepare for a Flood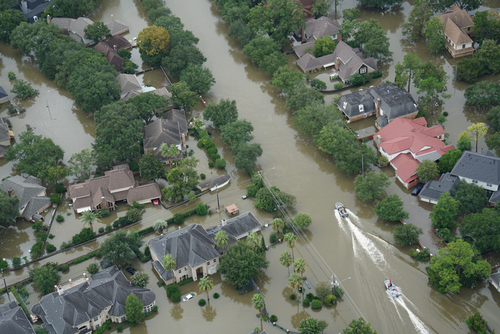 Anyone that has lived along the path of a hurricane has learned what it's like to have a flood. They are often quick, and unstoppable. Locks and doors can't keep the rushing water from penetrating a home. When one comes, you have to be prepared to react in order to get you and all you are responsible for to safety.
Do your research
The first step is to find out if your home is danger of flooding. Talk to your county geologist or county planning department to find out if you fall in a flash-flood or landslide zone. Knowing what dangers you could be faced with is the only way to prepare for the worst. While you're there, find out about the community's emergency preparedness plans. What is expected of the community as a whole and how do you fit into that plan.
Create your own plan
With this background, you are ready to begin making your own plan. Should there be a flood, what is the best route for you to get to safety? In the terms of floods, map out the best way to get to high ground. Avoid routes that would take you too far downhill before you go up hill. In the event of a flood, you the water is likely to be found in those downhill areas.
Create and store emergency kits that will keep you "afloat" while the water rises and eventually falls. You'll want spare clothing, food, water, a tarp to keep you dry should it be raining, etc. Make a pack or two of things that will help you get through at least 72 hours.
When the routes are mapped and the kits are created, you and your family should practice executing the plan. Pretend that an alarm has been sounded and you have to act quickly. Grab your stuff and follow the route until everyone knows it by heart.
Choose a spot to meet up
Should you get separated from anyone, make sure they know where they should meet you once everything calms down. Designate a place and make sure everyone knows how to get there. This is one sure way to make sure that everyone can find each other after the water has receded.
Depending on where you live, you might not ever have to deal with a flood. Wherever you live, take the time to find out if you are at risk and what measures you can take to protect yourself and your family.