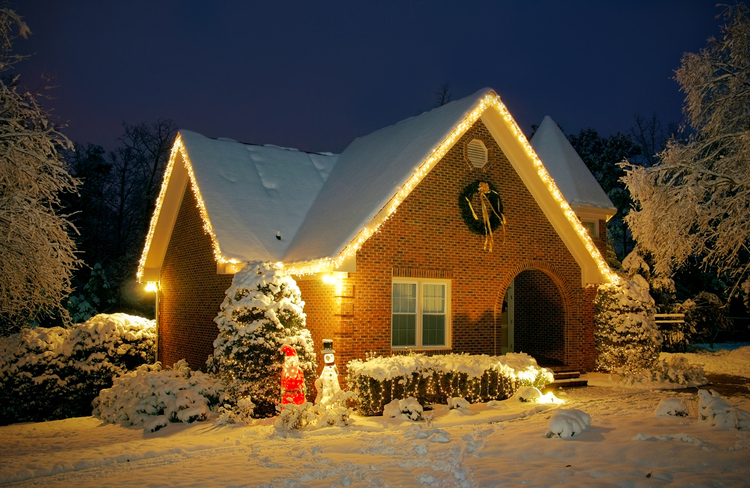 It's the most wonderful time of the year! The time for family gatherings, delicious meals, gift exchanges, and holiday parties. But before you go making your travel plans and buying expensive presents, you may want to consider: Does your homeowners insurance cover burglary?
It may be a grim thought. But unfortunately, the holidays are also a time when your home can be vulnerable to break-ins and holiday-related accidents. So make sure you and your home are safe by following these tips on how to protect your home during the holidays.
1. Don't Broadcast Your Travel Plans
In an age of social media, it's tempting to post about where you're traveling or even tag your location while you're there. But this can be an invitation for criminals, who might see the post and know you're not around. Keep your travel plans off the internet for your safety and home security.
2. Rely on Your Neighbors
If you're leaving home for the holidays, it's a great time to ask a trusted neighbor to help keep watch on your house while you're gone. Ask them to get the mail, pick up packages, and watch out for any suspicious activity so your house is safe in your absence.
3. Invest in a Home Security System
Don't have a security system? The holidays are a great time to invest in one. Even if you're not traveling, you can protect your deliveries and prevent break-ins with door and window sensors, smart lights and locks, smart garage door openers, and more.
4. Get Proper Insurance Coverage
Though the holidays are a magical time, there are still things that could go wrong. House fires could start due to Christmas trees and candles. Holiday decorations could fall and cause damage. Packages could be stolen off your porch, or burglars could swipe your presents from right under your tree. Make sure you're protected with the right form of insurance.
Ask yourself: Does your car insurance cover burglary? What would you do if someone broke into your home? You can gain greater peace of mind by having proper coverage, including:
Get Great Rates on Insurance Today
Wondering if renters insurance covers burglary? Or do you need better insurance coverage as the holidays approach? Contact Insurance Center Associates to get answers to your questions and find a great rate on all types of insurance. We offer all types of insurance products to help you have a happier, more secure holiday season.