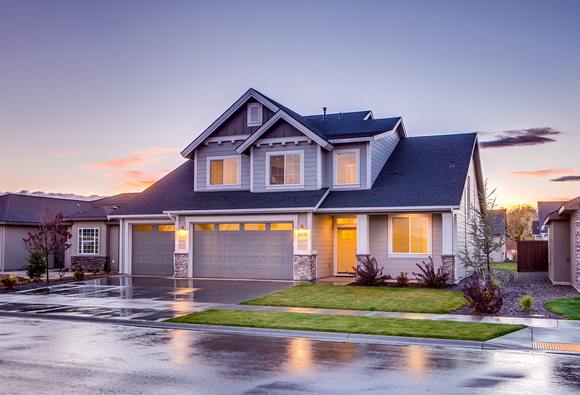 Remember the yearly TV news stories about the fire hazards of deep-frying your Thanksgiving turkey? There are other fire hazards related to cooking as well. In fact, a great many house fires start in the kitchen. It may be the most common place for house fires to start, so it's a good idea to keep a fire extinguisher handy in the kitchen. It's also a good idea to check your home insurance in San Pedro to see what coverage it includes for fires.
What is Fire Insurance in San Pedro?
Fire insurance covers damage to your home and property from fires including wildfire, lightning strikes, electrical problems, and other sources. Though the extent of the coverage can vary depending on the type of policy you have, it is generally part of your home insurance in San Pedro and is required by mortgage lenders.
Questions to Ask About Fire Insurance in San Pedro
When you're looking for home insurance or reviewing your coverage, start with some basic questions like:
How much are your home and property worth? Your mortgage company will require at least enough coverage to pay off their loan, but you may need much more than that if you've built up a lot of equity, or if your home's value increases during the life of the policy. Consider an extended replacement cost endorsement as part of your insurance package.

How much are your belongings worth? Take a video tour of your home with your smartphone and keep a copy of the video in a safe place away from home.

How would it cost to replace your belongings? The cost to replace your belongings may be much more than the price they would fetch if you were to sell them. Look into apps for creating a home inventory, and keep a copy of the inventory in a safe place away from home.

How does your policy cover belongings? The insurance may offer a lump sum for the structure and everything in the house or may pay a percentage of the cost or value of your belongings.

Does the policy cover living expenses, including lodging, while fire damage is being repaired? Check on coverage not only for a motel or rental but for other expenses like food or clothing.

Does the policy cover detached structures, ie, sheds, fences, detached garages? If not, is there a rider or endorsement available that will?

How much more would it cost to get the next level of coverage? You want at least enough insurance to repair the damage of a fire, and you may think that's enough, but it might not cost a lot more to get better replacement coverage for belongings or valuables. Consider the extra coverage, it may be well worth it.
Availability and Cost of Fire Insurance in San Pedro
Several factors can affect how much you'll pay for fire insurance including the weather, and availability in your area. Prolonged drought, which produced abundant kindling for wildfires, has led at least one carrier to stop issuing new home insurance policies in San Pedro and the rest of California.
Vegetation, brush, shrubbery, or trees near your home can also affect availability and cost of fire insurance. How close you live to a canyon can also play a role in what your coverage will cost and whether or not you can get it. Insurance Center Associates has more information about fire insurance in San Pedro so you can protect your home and prepare for disaster. Check out our article Fire Emergency Planning, and contact us today about fire and home insurance in San Pedro.