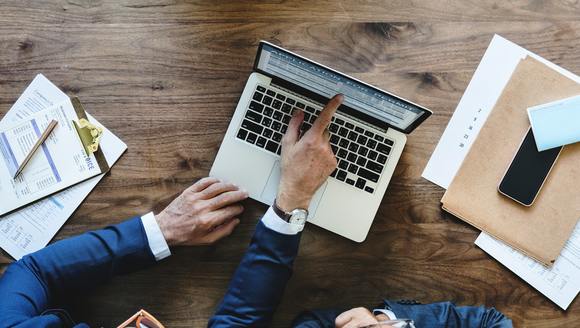 What Are Your State's Minimum Requirements?
Not all states require car insurance, and the minimum requirements vary greatly. California requires auto insurance. NerdWallet shows California's minimum requirements as of July 2017 as 15/30/5, meaning the insurance will $15,000 bodily injury for each person, with a $30,000 maximum payout per accident, and $5,000 in property damage liability. Check with your insurance agent for any changes in those requirements.
If you're at fault in an accident, your liability could easily exceed the minimum, so it's worth looking into at least doubling the minimum coverages. This is true especially if you'll be traveling in a state whose minimum requirements are double what they are in California.
Besides liability coverage states require some or all of the following:
Uninsured or underinsured motorist - Helps if another motorist is at fault but doesn't have enough insurance to cover the liability.

Personal Injury Protection or Medical Payments - Designed to pay medical costs for injuries to you or your passengers.

Collision Coverage - Designed to cover repair costs up to your car's market value, less your deductible. Keep in mind that the market value may be substantially below the replacement cost, even for a new car, so it may be worth asking about full replacement coverage or accident forgiveness, which keeps your rates from going up following your first accident.

Comprehensive Coverage - Designed to cover things like theft, or getting swallowed by a sinkhole. If your car is not worth a lot, you may not need collision or comprehensive coverage.
What Deductible Can You Afford?
The deductible is the amount you pay before the insurance pays anything. Generally speaking, the higher your deductible, the lower your premium, which is the amount you pay for the coverage. And if you choose a low deductible, expect a higher premium.
What Kinds of Discounts Are Available?
Your insurance carrier may offer discounts for things like safety features or bundling other policies. Ask your insurer about available discounts:
Is there a discount for safety features like airbags, backup cameras, or anti-theft equipment?

Is there a discount for bundling with another policy, and what kinds of policies can be bundled? Home? Life? Other coverages?

Is there a discount for a yearly or quarterly premium or automatic payment from your bank account?

Is there a good driver discount?
A Bonus Tip
Consider an umbrella policy, so-called because it forms an umbrella over your home and auto insurance. If you exceed the liability limits for either, the umbrella can kick in with extra coverage up to the limits of the policy.
What to ask in considering an umbrella policy
Do you have teenage drivers, or are you under 26?

Do you have a high net worth you need to protect from liability lawsuits with the umbrella? If so, consider an umbrella equal to your net worth, up to $5 million.

Do you have a high-value car?

Do you indulge in risky driving behavior?
Now that you know what kinds of things to look for in auto insurance in San Pedro, give Insurance Center Associates a call. We'll assess your needs, give you a quote, and get you the kind of coverage you want and need. Call today.