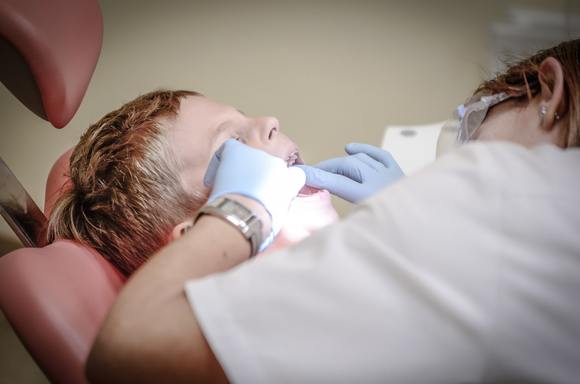 Whether you are choosing a new dental plan for next year, or choosing your company's first dental plan, there are a lot of group dental insurance options to choose from. Here are some things to be aware of.

Some Terms
Network - Most plans have a network of dentists who have agreed to bill the plan and accept its members as patients.

Deductible - The amount you pay before the plan pays, usually a yearly payment. It is common for plans to waive the deductible for preventive treatment, including a yearly set of x-rays and two cleanings a year.

Copay - Your share of the cost of an office visit or procedure. It can be a percentage or a fixed amount.

Waiting period - The time you have to wait between services; for example, six months between cleanings. Some plans also have to be in effect for a certain time before they'll cover anything but preventive cleanings and x-rays.

Exclusions - Things the plan doesn't cover. Dentures are a common exclusion.

Maximum Benefit - The maximum amount the plan will pay. This usually ranges from $1,000 to $2,500. The maximum is based on what the insurance company pays out, not on the cost of services. For example, if the plan pays 50% for crowns and has a $1,000 maximum, it would pay half of $2,000 worth of crowns.
Network Types
The two most common types of networks are health maintenance organizations (HMOs), and preferred provider organizations (PPOs).
HMOs often have lower copays and premiums than PPOs, but they are less flexible because the network is closed. If your dentist is not in the network, the plan won't cover your visit, and dentists can enter or leave networks at any time.
PPOs are more flexible. Your copays may be higher if you visit a non-preferred provider, but you still have that option.
Questions to Ask
How big is the network?
It doesn't matter how good the benefits are if your employees can't find providers. It might help to ask your employees if they were able to find providers with the current plan.
Does the plan include or exclude services your employees need?
Some plans don't cover orthodontics, or only cover them to age 18. Prosthodontics, including dentures, may have limited coverage.
Do waiting periods and deductibles apply to preventive work?
It is common to waive deductibles and waiting periods for preventive work, but a PPO might not waive them if you go out of network.
How much does the plan cost compared to the annual maximum?
If the total premiums paid in a year equal a large share of the annual maximum benefit, people might decide the plan doesn't save them much.
Is more than one plan available?
An HMO may be ideal for some employees, while others need a PPO. Similarly, $1,000 of coverage might be ideal for some, while others need more.
Learn More About Group Dental Insurance
Talk to the experts at Insurance Center Associates about putting together a group dental insurance package for your company. We've been helping individuals and companies find coverage since 1933, so call us today and see how our experience can benefit your company.