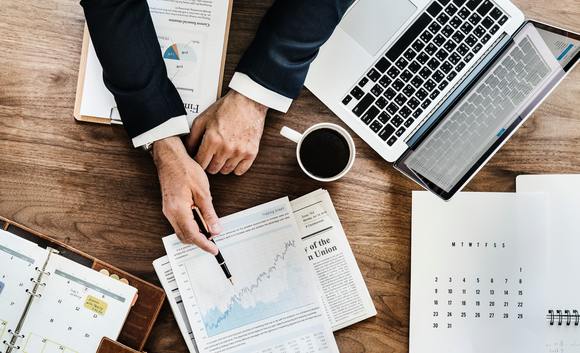 Getting a new quote for your business insurance is an important, proactive maintenance activity, which you should do about 90 days before your insurance renewal date, according to Brokerlink.ca.
Some brokers can handle this task for you by calling multiple insurance providers, making sure your insurance is right for your current coverage needs, and reporting the results to you. When you get ready to talk to a broker, you'll need to have answers ready in six different areas.
1. What Does Your Business Do?
A broker has to understand your specific business activities in order to assess the types of risks that you might be exposed to. Some activities are unusually risky or just unique and require different kinds of insurance. For example, some businesses need general liability only, which protects your business in the event of accident, injury, or negligence lawsuits, but some need product liability insurance, which protects your business in case of a defect in a product.
2. What is Your Yearly Revenue?
Your yearly revenue is a gauge of how much of your product or service is out in the world. The more you have out there, the more risk your business is exposed to, which will determine what level of insurance you need.
3. Is Your Business Already Insured?
Give your broker information about any current insurance you have, and the broker can assess whether your business is over-insured or underinsured and if you need any other coverage.
4. Has Your Building Been Changed?
Your business's building needs to be protected with commercial property insurance, and recent renovations—and details about the original construction—must be specifically catalogued to be ready in case of a claim. This type of insurance can restore you after damage to your property—or theft—and may even pay for renting an alternate space during repairs.
5. What Assets Do You Need To Be Insured?
This is the perfect opportunity to list all the physical assets you need to protect, besides your building—such as inventory and equipment. The insurance company will need a copy of the list, which will be important during a claim.
6. Do You have a Letter of Experience or Claims History from a Previous Insurer?
These are documents you can get from your previous or current insurance providers that tell your insurance history. Even if you've never filed a claim, they still prove that you were insured, which helps your broker to get you better rates with a new insurer.
If you're looking for new business insurance in Torrance, contact Insurance Center Associates. As a business owner, your schedule is already filled with tasks. Let us navigate the various options, requirements from insurance companies, and costs so you don't have to.