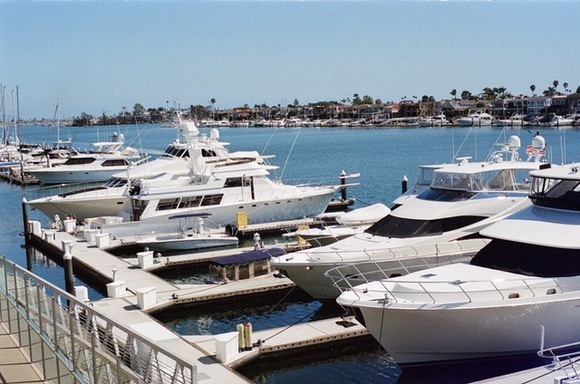 Do you own a boat or are planning to purchase one but you don't know if boat insurance is required, why you need it, and what it covers? Are you stuck not knowing where to start or where to go for answers?
Here is a list of five essential reasons to purchase boat coverage and what having it does to protect your credit, your investment, yourself, your passengers, and your environment.
Once you have your insurance in place, you'll be ready to sail off into the wild blue water with the peace of mind you need in order to truly relax and have fun.
1. To Secure a Loan and a Spot at a Marina
Not every state requires that you have boat liability coverage for every type of watercraft and every type of use. However, your bank probably won't give you a loan unless you provide proof of insurance. In addition, most marinas require proof before they will accept a contract for a slip or a mooring. Most homeowner policies generally do not give you the boat insurance you need to fulfill these requirements.
There are various values for which you can insure your boat. Agreed Value is a set value agreed upon by you and the insurance company. Actual Cash Value is the depreciated (or selling price) of a similar boat. Replacement Cost replaces your boat with one of a similar make and model. Work with your insurance agent to determine with option is right for you.
Credits of 5-15 percent can be received on your insurance costs for holding an acceptable driving record, completing boat safety courses, holding a captain's license, providing protective storage, carrying multiple policies with the same carrier, increasing your deductible, and by paying up front in full.
Other ways to keep your insurance costs down are by purchasing a boat you have experience with, not purchasing a boat larger than 50 feet long, owning a newer boat, and staying claim free.
2. To Protect Your Investment
A boat insurance policy covers your pricey investment from fire, theft, vandalism, accidents, and breakdowns whether your boat is in the water, at the dock, or on your trailer. Extended coverage is available for if you transport it to another state or use your boat far from shore in the open ocean.
With insurance, your vessel will be fully protected, bow to stern, as the following items are covered in a typical insurance policy.
Hulls

Sails

Engines

Furnishings

Built-in Equipment

Lifesaving Equipment

Covers

Optional coverage includes GPS, fish finders, radars, ski and scuba/snorkeling equipment, personal effects, trailers, and jet skis.
And Emergency Assistance Package provides coverage for the following items should your watercraft become disabled on the water due to running out of fuel or a mechanical breakdown:
Towing

Delivery of gas and oil

Loaned battery

Optional Roadside Assistance
3. To Protect Yourself
If you injure another boat, boater, swimmer, or passenger while using your boat, you're liable for their medical and bodily injury costs. You are also open to litigation may be sued by the injured party. Even if you're not found liable, legal costs add up fast and can cost you a substantial amount of money. However, with boat insurance, those costs will be covered and you won't be personally liable for those expenses.
4. To Protect Your Passengers
Any person you give permission to use your boat is covered. Passengers who are participating in watersports are also covered.
If you or any of your passengers are injured while boating, medical expenses and lost wages will quickly add up. Even more so if an injury occurs from someone else's uninsured watercraft. Protect yourself and your passengers from such costs when you have uninsured/underinsured watercraft liability.
5. To Protect Your Environment
If your boat sustains major damage and leaks oil and fuel into the water or even sinks to the bottom of the lake or ocean, it is your responsibility, as a boat owner, to pay for cleanup and removal. This is a time-consuming and expensive process that is required by law. However, if you have a boat insurance policy that covers Fuel Spill Liability and Wreckage Removal, you won't be paying a fortune out of your pocket.
For answers to your questions or for more information on specific boat insurance policies and costs, contact Insurance Center Associates in San Pedro/Torrance California.