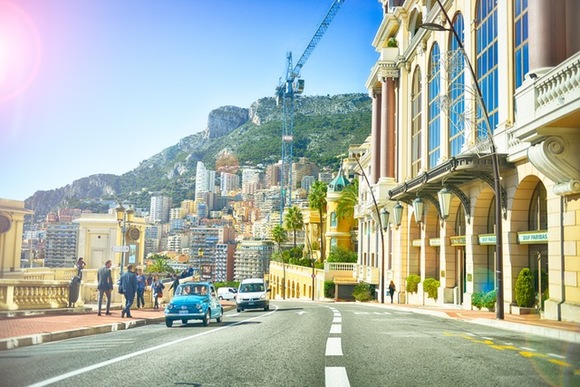 Are you one of the 35% of Americans planning to pack a suitcase, book a flight, and catch some R-and-R during a well-earned vacation this year? As one of the most popular stress-free and carefree pastimes, a vacation is a great opportunity to escape the demands of everyday life and unwind in a unique location.
While vacationing definitely has its perks, a recent survey shows that nearly 20% of vacationers have an accident, get sick, or suffer from an injury while traveling. By following these five safety tips, you can avoid common travel mishaps and protect yourself and your family against dangers that could potentially ruin your vacation.
1. Prevent Pickpocketing
The United Kingdom averages nearly 600,000 pickpocket incidents each year. Similarly, the New York City Police Department reports more than 3,000 pickpocket incident each month in New York City, most of which go unreported. Lastly, an estimated 400,000 pickpocket incidents happen daily across the globe.
These statistics highlight one of the biggest threats to vacationing travelers. And while pickpocketing can ultimately happen to anyone, tourists seem to be a target for many perpetrators. Take, for example, the fact that one out of every four tourists will be pickpocketed this year in the city of Barcelona, Spain, alone. Thankfully, there are several measures you can take to ward off pickpocket-criminals and protect both yourself and your wallet from assault.
Keep your guard up at all times, especially in crowded, public areas. Oftentimes, the perpetrator will approach you and start speaking to you in an effort to distract you from what's actually happening.

Stay especially alert in busy plazas, crowded bus stations, notorious bus routes, festivals, etc. Unfortunately, children are often used to distract tourists while an accomplice carries out the robbery, so be wary of kids, too.

Wear clothing with zippable pockets and buttons, and don't put cash or wallets in your back pocket. Use a money belt, carry your bag in your arms, or even consider using a dummy wallet that's empty or contains worthless items.
2. Avoid Accidental Injury or Illness
Accidental injury and illness are unfortunate, yet common, occurrences for many travelers. Prior to leaving for vacation, check with your insurance provider to make sure you're covered in the event you fall ill or are injured while traveling, and be sure to have a clear understanding of policy coverage if you're leaving the country.
If you're not satisfied with your insurance's coverage, consider purchasing additional travel insurance to cover medical expenses or evacuation in the event of an emergency. Whatever you choose, be sure to carry multiple copies of the policy with your belongings and make an effort to save all paperwork from any hospital or doctor visits you make during your vacation.
3. Lessen Your Chances Of Getting Lost
Exploring a new place is exciting, but without knowing exactly where you are or the lay of the land can often leave you disoriented and lost. This is an even greater possibility if you don't speak the local language. In the event you find yourself in an unfamiliar area, following these tips:
Don't panic. Being visibly distraught can make you more of a target to those looking to take advantage of your vulnerability.

Listen to your body. If you feel like you're in an uncomfortable area, leave as quickly as possible, and try to be discrete when looking at a map.

Use your technology. If you have a smartphone or a GPS, have the capabilities ready and study your route before you embark to your destination.

If all else fails, find the closest hotel or restaurant and have them call you a taxi. They likely have a list of reputable drivers who will be able to help you without ripping you off.
The best way to lessen your chances of getting lost is to do your research before even setting out on your adventure. By having a general sense of where you are, you can better avoid ending up in sketchy areas or sketchy situations.
4. Recover A Lost or Stolen ID
Losing your ID or Passport is an unfortunate, yet common occurrence when traveling. And while initial panic may set in, remember that there is a solution. First of all, visit the State Department Passport website and follow the appropriate links specified by location. If you're out of the country at the time your ID goes missing, get in touch with your local embassy or consulate as soon as possible to begin the replacement process.
Most importantly, consider making copies of your ID or Passport prior to leaving on your vacation. Not only will this make it easier to replace, but it will also ensure that you have as many alternative forms of identification as possible in the event your ID goes missing.
5. Prepare for Public Transportation
Using public transportation has many benefits. Not only can you save money, but you'll also have the opportunity to thoroughly engage in the community and experience your vacation on a whole new level. However, like many aspects of travel, using public transit comes with risks. As always, doing your research and being well-educated prior to embarking on your adventure will prevent many potential mishaps. Things to research when using public transportation include:
Destinations you'll want to access via public transit

Traveler suggestions of preferred public routes, stops, and stations

Optimal methods of transit for the desired destination: train, taxi, bus, boat, etc.

Time of travel (avoid traveling alone at night)

Local use of transportation and frequency of altercations, robberies, etc.
By following these five tips, you can ensure your vacation is both memorable and safe. Remember to always stay alert in public areas, do thorough research before visiting your destination and, most of all, have fun!