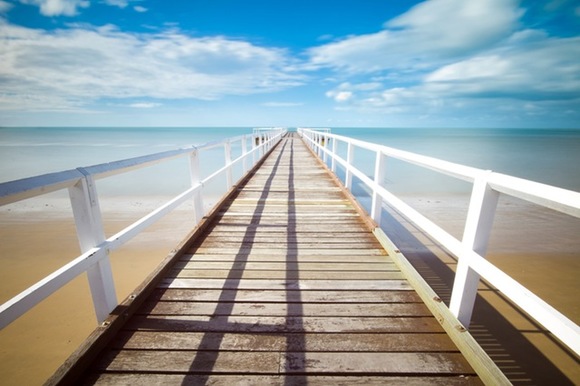 Sandy beaches, warm weather, and family-fun activities invite visitors from across the country to enjoy everything Southern California has to offer. And while places like Disneyland and Legoland are often considered staple activities in the area, many visitors don't realize how many unique, fresh activities Southern California has to offer.
If you're planning a visit to So-Cal, consider adding these 4 unique activities to your itinerary and experience the area in an unparalleled way.
Sunny Jim's Cave
Located in La Jolla, Sunny Jim's Cave is one of the most unique Sea Caves in the U.S. It's also one of the only Sea Caves that is accessible by land. Frank Baum, author of The Wizard Of Oz, named this cave after the shape of the cave's opening, which he thought resembled the profile of the mascot for the 1920's British Force Wheat Cereal.
This cave, which was once used to smuggle Chinese immigrants and contraband whiskey into the area during the prohibition area, has been a popular tourist attraction since the 1860s. After exploring the cave, hike the nearby trails, bring a picnic dinner to enjoy at sunset, or check out the plethora of seals that frequent the nearby waters.
Hike To Potato Chip Rock
Outside the hustle and bustle of San Diego's busy streets looms Mt. Woodson, a 2881-foot mountain that offers stunning views and challenging terrain. Atop this mountain lies Potato Chip Rock, a thin sliver of rock that projects and extends high above the rocks and brush below. The trailhead is located near Poway Lake, a five to 10 minutes drive off the freeway. Before setting out to tackle this adventure, however, make note of the following tips:
The hike is 8 miles round trip with little to no shade. Make sure to bring lots of extra water, a hat, and sunscreen - even on overcast days.

The trail climbs 1,700 feet in elevation, meaning this is no easy feat. Be sure you have adequate hiking shoes and proper clothing.

Parking costs $8. The trailhead begins near the bathrooms, and winds around Poway Lake for about a mile before gaining elevation.
Carbon Canyon Park
Typically the coastal redwood is found in the great forests of Northern California. However, this small grove of redwoods can be found in Southern California's Yorba Linda regional park. A biking, hiking, and walking trail winds through the park, passing beautiful local plants and a small trickling creek that ultimately feeds into a large fishing-friendly lake. A paved path leads you around the large redwood grove, letting you get up close and personal with 40 to 70-foot trees. Here are several things you should know before visiting the park:
Fall and winter hours: 7 am - 6 pm

Spring and summer hours: 7 am - 9 pm

$3 entry fee on weekdays, $5 on weekends

Alcohol is not prohibited

Dogs are allowed only on-leash

Poison Oak is vastly present in the area, so be careful where you walk and what you touch
Slot Canyons in Anza Borrego
This fee-free park transports visitors from the desert surroundings of Southern California to the mystical caverns and pathways typically found in Arizona and Utah. Getting here, however, isn't particularly easy. Be sure to stop by the visitors center and talk with a ranger about the easiest way to access the slot canyons. Because there are no signs clearly indicating the beginning of the trailhead, you'll have to keep a close eye for the lightly-traveled trail.
As you make your way down the canyon, you'll see the start of the slot about 100 yards down. After entering the narrow mouth of the slot canyon, you'll weave your way through the amazing canyon, with walls jetting over one hundred feet high on either side of you. Along this trail, you'll see a natural rock bridge and amazing rock structures that will leave you with a totally different perspective on Southern California landscape.
These are just a few of the unique activities that Southern California has to offer. Whether you are planning a visit, or are a So-Cal resident, visiting these uncommon places will give you a true sense of the area's spectacular surroundings.