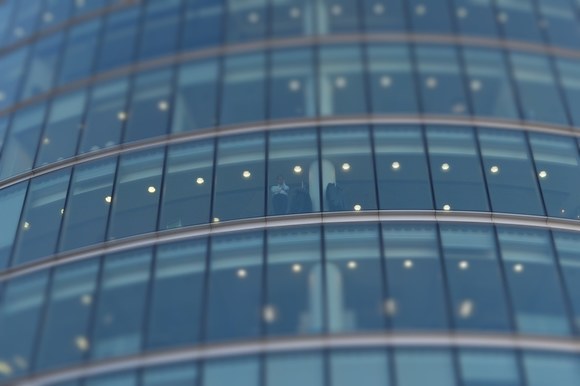 As a business owner, you need to know which business insurance policies the law requires you to hold. These policies, which are tax-deductible, are:
Professional Liability Insurance

Unemployment Insurance

Workers Compensation Insurance

Disability Insurance
Keep reading to find out more about these business insurance policies and the types of situations they cover.
Professional Liability Insurance
Also called errors and omissions ("E&O") insurance or malpractice insurance, professional liability covers legal costs if your business is being sued for failure to perform a service, especially if it results in a loss or injury. Even if your business is found to be innocent, it will still need to cover the lawsuit's legal fees.
This insurance isn't just for doctors, dentists, and lawyers. The reality is that any profession can be sued for negligence, misrepresentation, breach of contract, or even all three. A lawsuit may end up costing your business millions of dollars, but professional liability insurance can cover those costs.
Unemployment Insurance
When you register your business with your state's workforce agency you are obligated to pay unemployment insurance taxes. This insurance provides wage replacement to eligible employees who have been laid off from their job through no fault of their own. They must be physically able to work, are actively seeking new work, and have earned at least a certain amount of wages during a "base period" prior to becoming unemployed.
State laws typically aim to replace up to half of a previously employed person's wages, up to a specified maximum payout. This business insurance is funded through federal and state taxes paid by the employer.
Workers Compensation Insurance
A form of insurance, workers compensation provides wage replacement and medical benefits to eligible employees who have been injured on the job, no matter who is at fault. This coverage eliminates the risk of a company being sued for negligence by the injured employee.
If an employee is injured on the workplace premises, while driving on the job, during workplace violence, terrorist attacks, a natural disaster, or from an occupational disease, Workers Comp will cover all medical treatment. The percentage and length of wage replacement varies by state.
Disability Insurance
In case an eligible employee becomes sick or disabled and is unable to work, disability insurance provides wage replacement.
Short-term disability insurance typically replaces 80% or more of an employee's gross income for 60-180 days, depending on the policy.
Long-term disability insurance kicks in after your employee's short term disability insurance has been used and the employee still cannot return to work. It typically replaces 60% of an employee's gross income but can last for years or until the end of life, depending on the policy.
Optional Business Insurance Policies
There are many other optional business insurance policies that can be purchased. The following types of coverage aren't required by law but are usually considered essential.
Covers your company for accidents, injuries, and negligence lawsuits.
Covers your company for product defects.
Commercial Property Insurance
Covers your business property for damages from a fire, storm, etc.
Business Interruption Insurance
Covers your business if you are unable to operate due to a loss.
Business insurance policy coverages and costs vary quite a bit company to company, so it's best to consult with an independent insurance agent. They can do the research and then customize a policy that suits your business' specific insurance needs.
Call or visit Insurance Center Associates in San Pedro for information on these and other types of business insurance policies.