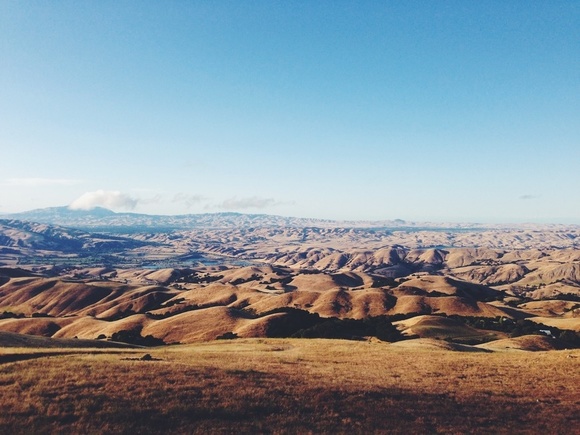 In winter 2015, California experienced the biggest drought in state history. The infamous Sierra Nevada mountain range had a meager 5% of the normal snowpack - five times less than the previous record low of 25%; the average temperature reached 58.4 degrees - the warmest in 120 years of record-keeping; and the soil underwent such intense evaporation and drying-out that many streams ceased to flow, causing threatening conditions for native fish species.
The worrisome stats created in 2015 are virtually endless: reservoirs across the state filled to just half the normal level; officials reported close to 2,000 wells that had gone dry, and over $340 million in rebate money was spent after residents installed drought-tolerant landscaping. Conditions were so severe, in fact, that Governor Jerry Brown called for Californians in urban areas to cut their water usage by at least 25%.
Thanks to the serious efforts of California residents and the El Niño phenomenon, 2016 has been a substantially more saturated year. The state has seen 103% of the normal snow-water content and areas like San Jose, Monterey, Fresno, and Los Angeles have passed their yearly rainfall average.
Despite a soggy winter season, California is still suffering from the drought that experts thought would never end. By reading these three need-to-know facts, you can do your part in putting an end to this damaging dryness.
3 Need-to-Know Facts About the CA Drought
As of March 17, 2016, more than 70% of California is still in extreme drought and almost 50% of the state remains in "exceptional" drought. Like many fellow Californians, you've probably made this topic one of your greatest concerns and heeded Governor Brown's water reduction mandate. Even with help from El Niño, you should continue to cut your water usage by at least 25% until directed otherwise. Though the ban was supposed to be lifted at the end of March, the State Water Resources Control Board voted to extend the mandate by at least six months.
El Niño will not solve the California water crisis. Though incredibly beneficial, California would need at least two years of similar precipitation to even start restoring the state back to normal. Unfortunately, experts are predicting another La Niña season next year. La Niña is the counterpart to El Niño, bringing dry weather and little precipitation.
Just because the reservoirs are full doesn't mean the drought is over. While this is a good sign, there has yet to be any official definition of what really ends a drought. The closest criteria would include something similar to:
Reservoirs across the state would need to reach at least 90% of the average level.

Snowmelt runoff would need to be above 110% of average

Reservoirs of the four main rivers in the Sacramento River basin would need to reach the flood-control stage
All in all, Californians have made considerable achievements to help reduce the drought that's damaging their state. However these efforts should not be thwarted on the account of one rainy season. By doing your part in conserving as much water as possible - and encouraging others to do the same - perhaps California might just see the end of this "100 year drought."