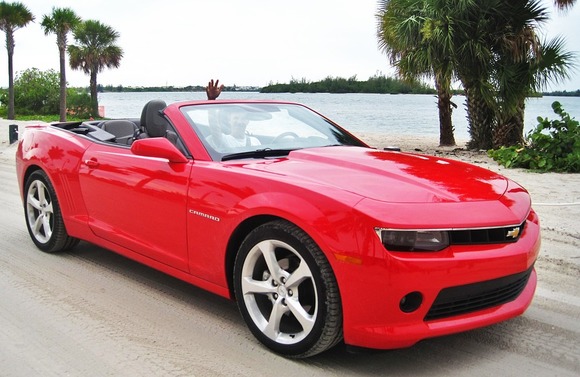 Every time you rent a car, you have the option of purchasing rental car insurance. Whether it's worth it to purchase the additional coverage depends on many factors. Ask yourself the following questions the next time you're getting a rental car.
Are You Traveling for Business or Pleasure?
If you're renting a car for business, your company should cover the extra costs, making it an easy choice to always get the optional insurance.
If you're traveling for pleasure, here are some additional questions to ask.
Are You Traveling Abroad?
Car rental policies are complicated enough in the U.S., but once you step outside the border the complications multiply. Because of all the legal loopholes and language barriers when you're in another country, it's a good idea to buy as much car rental insurance as you can afford.
If you're staying stateside, read on.
Do You Already Have Enough Coverage?
Much of the time, your personal auto insurance policy will cover rental cars as well as your own vehicle. Consult with your insurance provider and ask if your policy extents to rentals, and to what extent.
If you don't have personal auto insurance, don't have comprehensive and collision coverage, or have very high deductibles, you'll want to seriously consider paying for car rental insurance. It will be much less costly for you if an accident or incident occurs than if you're under covered.
Oftentimes, your credit card agency will advertise car rental insurance coverage but this only applies if you pay with that card. Also, the coverage usually only kicks in after any other personal insurance is applied.
Are You Worried What an Incident Will Do to Your Personal Insurance Rates?
If something happens and you need to file a claim with your personal auto insurance company, your rates may end up rising. If you have car rental insurance, you won't need to file anything with your personal insurance company, so you're not at risk for getting higher rates.
Is Your Peace of Mind Worth the Extra Cost?
Sometimes the peace of mind afforded by knowing you're covered in an emergency is worth the relatively small additional cost of car rental insurance. If you want to travel without worrying about what might happen, opt for the coverage.
Learn more about Rental Car Insurance in Torrance
By answering these questions, you should be able to decide whether or not you want to purchase car rental insurance on your next trip. If you still have questions or want help wading through all the coverage options, specific policies, or insurance lingo, be sure to visit or call Insurance Center Associates in the San Pedro/Torrance California area. Our experienced agents will make sure you're covered, so you can relax and enjoy your trip!