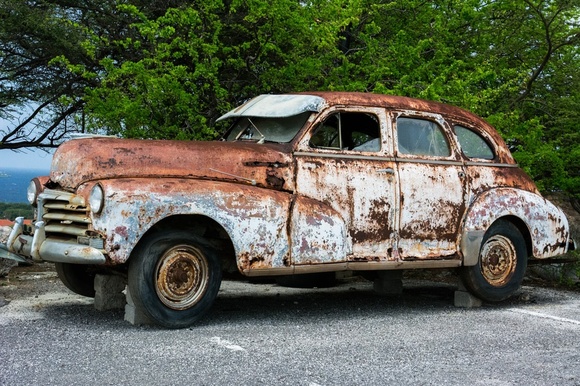 Shopping for a new-to-you car can be overwhelming. Between form and function, safety standards, out-the-door pricing, and shopping for insurance, it's no small task bringing home your next vehicle.
To help you with your used car research, here are some models to consider.
No-Brainers
If you don't have the time or energy to think too much about which car to purchase, here are our top, no-brainer picks.
2012 Toyota Prius (Used Price: $13k-$17k)
A mainstream hybrid, it made Kiplinger's List of 15 Greatest Cars of the 21st Century, winning for is redesign, fuel economy, and space. If you want to go with a hybrid, this is a no-brainer.
2012 Volvo XC90 (Used Price: $22k-$27k)
Volvos in general are a good used car option, but if you're looking for an SUV, we love this one. Always at the forefront of advanced safety measures and comfort, there is a reason their slogan is "Volvo for Life."
2013 Honda Civic (Used Price: $15k-$20k)
With its upgraded interior, braking, and suspension, this ever-reliable sedan is better than ever. It has even achieved Top Safety Pick status from the Insurance Institute for Highway Safety.
2012 Nissan Murano (Used Price: $15k-25k)
A long-time favorite SUV, the Murano pleases with a lux interior, powerful V6 engine, and secure handling. Your passengers will be pleased with plenty of head- and legroom, even in the back seat. Overall, a very comfortable ride.
Keep in mind that auto insurance rates are usually lower when you're driving a reliable vehicle that has long-standing high ratings on safety.
Technological Bells and Whistles
Now that we're in 2016, even used cars from 2012 have advanced, technological bells and whistles. If you want to satisfy your techy side, here are our picks.
2011 Mercedes-Benz E-Class Sedan (Used Price: $22k-$27k)
Attention Assist, which monitors the driver via steering inputs for signs of drowsiness, comes standard. Other options include lane-departure warning, blind-spot assist, and a collision-warning system that will break automatically if needed. Total airbags = 11.
2013 Chevrolet Tahoe (Used Price: $27k-$31k)
All models come with Bluetooth and can tow up to 8,500 pounds. Upgrades include power fold-and-tumble second row, rear park assist, rearview camera, and blind-spot monitoring system.
2011 Lexus RX 350 (Used Price: $22k-$27k)
Take advantage of the standard Bluetooth, 9-speaker sound system, and 10 airbags. Some models have smart headlights that let you see around curves and automatically turn on the high-beams when needed. You can also get a collision-warning system with adaptive cruise control and a head-up display (monitor your speed, GPS, and other data without looking down at the dashboard).
2013 Hyundai Elantra GT (Used Price: $13k-$17k)
Included is a hidden rearview camera and, get this, a cooled glove box. Heated seats are optional. Don't forget about the generous 5 Years/60,000 Miles Comprehensive or 10 Years/Powertrain warranty.
You're guaranteed to enjoy extra safety and comfort when you buy one of these top used cars with all the technological bells and whistles!
Tips to Keep Your Auto Insurance Rates Low
When choosing a used car, it's a good idea to consider how specific models might impact your insurance rates. For some tips, read this article on 5 strategies to keep your auto insurance low.
No matter which car you end up purchasing in 2016, Insurance Center Associates of San Pedro/Torrance California will get you the most coverage for the best rate.