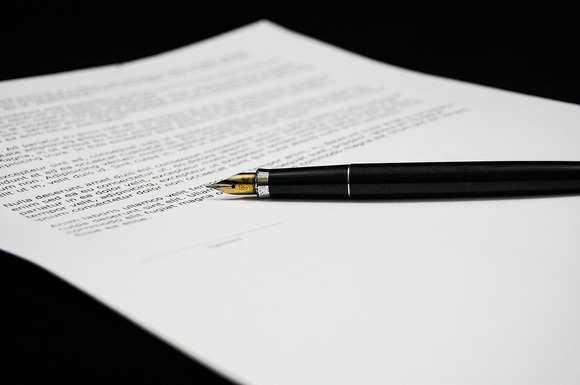 In January, 2016, four individuals working in Ohio were charged with and plead guilty to committing insurance fraud against Ohio's Workers' Compensation system.
In February, 2016, a Florida woman was arrested for the third time in six months for defrauding the Medicaid system. That same month a physician in New Mexico pleaded guilty to unlawfully prescribing controlled narcotics and health care fraud.
Again in February, a woman from Asbury, Idaho was sentenced to 30 days in jail for committing insurance fraud.
This is just a small sampling of the cases of insurance fraud that occur on a daily basis. Unfortunately, fraudulent cases like those aforementioned cost the insurance system more than an estimated $40 million each year, and that is not including the costs of fraudulent health insurance claims. Health insurance fraud itself claims tens of millions of dollars per year. The excessive price of nationwide insurance fraud results in about $400 to $700 of increased premiums for the average American family.
As the cases above highlight, committing insurance fraud is a growing issue in American society. In fact, insurance fraud happens every single day, in every single state. And with the backlash of fraudulent activities affecting individuals and businesses across the nation, everyone is beginning to wonder: how can this insurance fraud epidemic be fixed?
Perhaps the most effective way one can avoid either accidentally or purposefully committing insurance fraud is through education. To help you protect yourself, let's explore both the complex definition of insurance fraud as well as the various ways one can avoid committing the crime.
What Is Insurance Fraud?
In simple terms, insurance fraud is when an individual or business deceives an insurance company with the sole purpose of obtaining money that is not rightfully theirs. This crime has become such a growing concern that nearly all of the 50 states have founded professional fraud bureaus to monitor incidents. The most common insurance schemes include:
Premium diversion: As the most common type of insurance fraud, premium diversion is when an insurance agent or insurance company embezzles insurance premiums rather than sending them to the company's underwriters. It is also common for unlicensed individuals to sell insurance, collect premiums and neglect paying the claims.

Fee churning: When intermediaries, or middlemen, take commission from several different companies during a reinsurance agreement. This scam is one of the hardest for bureaus to detect because at first each payout to the intermediary seems legitimate. It is after the funds to pay claims are extinguished that the fraud can be identified.

Asset diversion: Unlawfully taking assets for an insurance company is considered asset diversion. This typically occurs if and when one insurance company acquires or merges with another and often involves using the acquired company assets to settle debts.

Workers' compensation fraud: This is a crime commonly committed by both businesses and employees. As exemplified by the four men convicted of fraud in Ohio, workers compensation fraud can be committed when an individual claims to be injured on the job in order to receive monetary and health benefits from the company. On the other hand, a business can claim to provide workers' compensation insurance at a reduced cost to the employee, but instead of actually providing insurance the company will use the funds for other purposes.
What Are The Penalties of Committing Insurance Fraud?
One of the greatest ways to avoid committing insurance fraud is to understand the risks and potential penalties involved in the crime. Simply put, insurance fraud cases are typically either hard fraud or soft fraud.
Hard fraud is committed when a business or individual purposefully causes or makes up a loss in order to receive insurance payments. For example, if you're driving in traffic and intentionally slam on your brakes so that the car behind you has no time to stop, this would be considered a hard fraud case. Another extreme but relevant example would be to fake your own death in order to receive life insurance payments. Hard fraud is typically considered a felony-like offense that is punishable by heavy fines, probation and even years of incarceration.
Soft fraud, on the other hand, happens when a person inflates an existing claim in order to reach a premium or receive a hefty insurance payout. Cases like this include submitting false or exaggerated information on a car accident or health claim. Though soft fraud is often considered a "white lie", it is still an offense that is punishable by fines, one year of jail time, community service, and probation.
Ask Your Insurance Agent How You Can Avoid Committing Insurance Fraud
As stated previously, the best way to avoid committing insurance fraud is to be fully educated on the matter and know the repercussions involved with the crime. Unfortunately, insurance fraud can even be committed unintentionally.

The best way to avoid accidentally committing insurance fraud is to have a trusted insurance agent in which you can be completely honest with. At Insurance Center Associates, the leading commercial insurance company in Torrance, our agents are dedicating to forming a solid relationship with you and going above and beyond to find you the coverage and policies that fit your wants and needs. Whether you need personal insurance for your home or health, or you're a business looking for an all-inclusive policy, Insurance Center Associates is here to help. Call us today or contact us online to learn more.