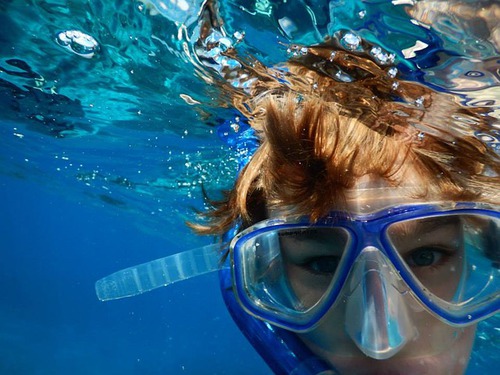 Though Catalina Island might be best known for its slow-paced, relaxing ambiance, it also offers several land and sea adventures. From golfing to kayaking to parasailing, the options are nearly endless.
However, the welcoming lull of the ocean and glimmer of the waves beg many to throw on a mask and fins and go for a snorkel. Whether you snorkel independently or with a touring company, here are five important tips on how to snorkel the waters of Catalina Island safely.
1.
Never Go Alone

If you feel like going snorkeling, get at least one or two people to join you in your adventure. Stay near to one another and be sure everyone in the group is a comfortable swimmer.
2.
Know Your Location

It can be easy to get disoriented or confused about your location when you're facedown in the ocean. Try to orient yourself every few minutes.
3.
Remain Close to Shore

If you're new to snorkeling, it's often easy to misjudge how far out you can go without becoming exhausted on your swim back to shore. Don't venture too far from the shore!
4.
Save Energy

Consider snorkeling in several short dives instead of one long dive. If you get tired during your snorkel, take some time to float on your back and rest for a while.
5.
Don't Touch!

For their safety, it's important that you don't touch any of the little creatures you discover on your dive However, it's also incredibly important for your own safety too. Many sea creatures get aggressive and defensive when provoked. Enjoy the scenery from a distance.