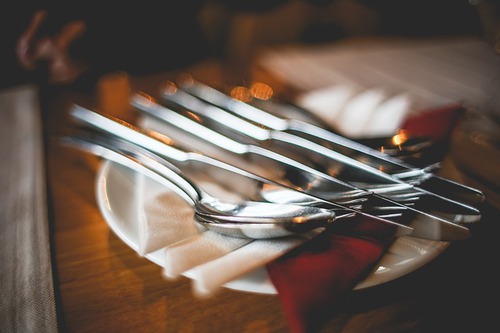 Looking for delicious food in San Pedro? Find out more about 4 of the best places to eat in the area.
Raffaello Ristorante
Date night? Raffaello Ristorante will set the mood with soft lighting, beautiful table settings, gorgeous paintings on the walls—and most importantly—fantastic food and wine.
Try one of the Chef's specialties such as Osso Bucco—veal shank baked in celery, carrots and marsala wine.
If you're looking for healthy food, seafood is rich in essential nutrients. Try the Salmone Alla Girolamo (broiled salmon with aromatic herbs), or the Seafood Salad with mixed greens, seafood, and a vinaigrette dressing.
J'Trani's
This fourth generation restaurant has been serving the San Pedro area since 1925.
If you're looking for something adventurous, try the Grilled Spanish Octopus with roasted tomato salsa, avocado mousse, red beans, and oregano.
If you'd like something more traditional and familiar, you can't get more classic than Spaghetti and Meatballs served with Trani's classic bolognese sauce.
Enchilada House
This is another restaurant that has been serving hungry people in the San Pedro area for generations. Enchilada House is all about delicious, affordable, authentic Mexican food. This spot is about food not frills and so may not be the best place to ask your girlfriend to marry you, but it is a perfect spot to find amazing chiles rellenos, carne asada, and other impressively affordable delicious meals.
Busy Bee Market
Are you a sandwich lover? Then this mini market/sandwich shop is right for you. Stop in for a delicious, creative sandwich and then take your meal out on the town while you explore.
Taking your meal with you while you go for a walk may be the best way to keep the calories from taking an unwanted toll on your waistline. Enjoy the delicious options San Pedro has to offer, and use these tips to keep yourself healthy while indulging your taste buds.