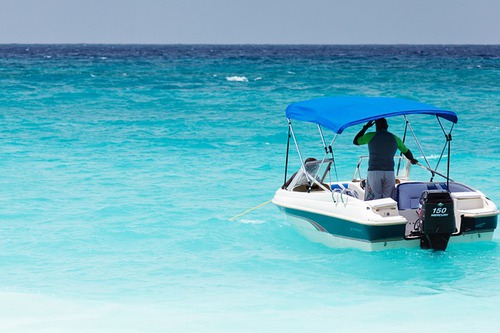 Boating is one of the best ways to enjoy beautiful surroundings, good company, and nice weather. Use the following tips to stay safe on the water:
1. Check The Weather
No fun activity is worth risking your safety. Check the weather forecast before you hit the water and stay on land if the conditions are unsafe or uncertain.
2. Wear Lifejackets
Lifejackets are essential, even if you are a good swimmer. Even the best swimmer can get fatigued from hours of exercise, sun exposure, or lack of food and water. If there is an accident, wearing a lifejacket will drastically increase your odds of survival.
3. Prepare Your Passengers
Before taking others on your boat, make sure they understand how to behave on the water. Review the rules, make sure you know whether or not they can swim, and make sure everyone is wearing appropriate attire.
4. Stock Up For Emergencies
Keep a few supplies on hand just in case of emergencies. A good emergency kit should include:
Extra drinking water

Snacks

Flares

Basic tools

A fire extinguisher

Personal flotation devices for each passenger

A first aid kit

A map of the area
5. Communicate With Someone On Land
Make a float plan and tell someone on land where you're going and when you plan on getting back. That way if something goes wrong, someone knows to come looking for you.
6. Don't Drink Alcohol
Alcohol impairs your judgment, your reflexes, and your reaction times. Save the drinking for a safe space on land. When you're on the water, you need to be at 100% so you are ready for anything that happens.
7. Inspect and Maintain Your Boat
Check your boat before you take it out on the water, every time. Make sure you have enough fuel, check your lights, be sure the instruments are working, and make sure all interior spaces are ventilated.
Maintaining and protecting your boat year round will help you stay safe on the water. Invest in an insurance policy that makes it easy for you to repair any damage that occurs, before you head out on the lake. Visit Insurance Center Associates for a free quote.