Hurricane season is winding down and Mother Nature is preparing to cool things off as fall fades into winter. Weather patterns are constantly shifting, as are the tectonic plates moving imperceptibly beneath our feet. Natural disasters and emergencies may arise at any moment, bringing with them destruction and the disruption of your daily life.
Planning Ahead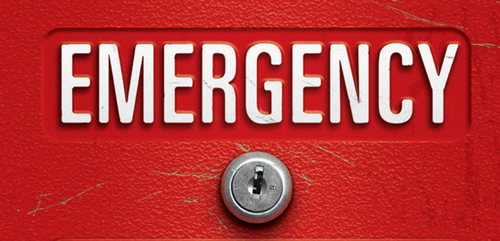 Evacuation plans should include meeting locations and out-of-state emergency contacts that every single family member knows how to access without any direction or help. Include contingency plans for road closures and have assignments for who grabs what when you are evacuating (i.e. who is responsible for babes in arms, pets, emergency kits, and other necessary supplies).
Create an emergency or 72-hour kit that contains everything your family and pets may need to survive with limited resources for 3 days. The kit should include non-perishable foods, water, toiletries, clothing, and emergency gear such as emergency blankets and first aid materials. Make sure that these supplies are updated regularly so that the clothing is durable and season appropriate and the food is fresh and good. Also include a battery operated radio and a supply of batteries.
In an Evacuation
If an evacuation is imminent make sure your vehicle is full of gas and have an extra gas can of fuel on hand as well. Leave early enough so as not to be hindered by severe weather, and leave your home closed and locked up with all electronics and appliances unplugged and turned off as necessary. Keep a printed copy of planned evacuation routes and pay attention to suggested routes provided to the public over the radio. Remember, never drive through flooded areas even if you think your car can handle it, and be alert and aware of road closures that may cross your pre-planned evacuation routes.
Disaster recovery is made significantly easier when you have a plan in place that allows you to evacuate and minimize additional stress during an emergency situation. Creating a plan takes a relatively short amount of time and will allow your family to move quickly and decisively if evacuation is ever required.
Photo Credit: http://www.forbes.com