The Battleship USS Iowa is the biggest and strongest addition to our local area, but check out Madeline. She is hands down the sweetet and most adorable!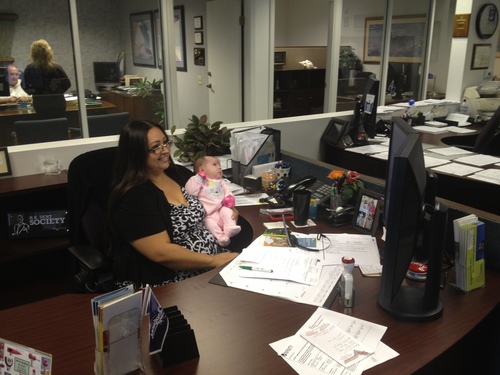 Madelyn is the recent additon to one of our great agents Sandra's family. We welcomed her by setting up a nursery in our computer room to make it easier for her to be near and still serve your needs. It's a win-win and we're all happy to have her (and I think she gets lots of attention from all of us here)! … and sure, why not get them started early and train them correctly, right?
Patty came up with this cute picture entitled "Thank you for choosing Insurance Center, how may I assist you?!"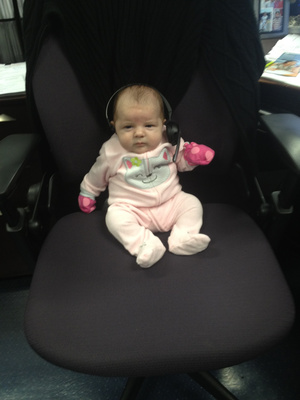 Our other addition, the USS Iowa is now just a mile away from our San Pedro office. Known as the Battleship of Presidents, the USS IOWA becomes the Los Angeles area's newest museum attraction this summer. The World War II battleship built in 1940, hosted Franklin D. Roosevelt, Ronald Reagan and George H.W. Bush, will open on Saturday, July 7 to the public.
Volunteers have been busy refurbishing areas to open for the public to see. Each time you come to visit, there will be more to see, as tours will be expanded to more areas in the ship, as time and money from ticket sales allow. Or volunteer to help bring IOWA back alive!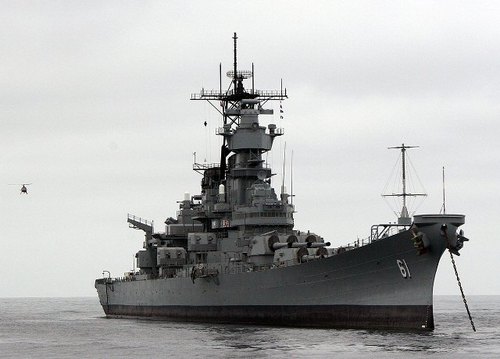 For more info – visit http://pacificbattleship.com/ You can also avoid the crowds, by making reservations & purchase tickets online at https://tickets.pacificbattleship.com/mainstore.asp While you're in the area – stop by for a cup of coffee, or a bottle of water and say Hi to us and Madeline too!